SPECIAL BUILDINGS OF METAL CONSTRUCTION
The high strength of metal structures and their excellent technical characteristics provide great design flexibility in the construction of new buildings of high aesthetics, but also make them an ideal choice for renovations (additions in height or extension) of existing buildings.
The light weight and high strength of steel structures, the ability to design large openings without intermediate columns compared to conventional construction, as well as the ability to curve in any shape give us great design freedom in the architectural study. Finally, the ease of installation of electrical and mechanical installations of the building are the reasons that often make metal construction the ideal choice.
The metal elements are prefabricated in the factory with electronically controlled equipment based on the architectural study and arrive at the building ready for installation. Due to this construction method, the construction process is accelerated and the reduction of noise nuisance of the construction site is ensured. Also, the construction site is burdened with construction waste less than the conventional types of construction, reducing the operating costs and the negative effects on the environment.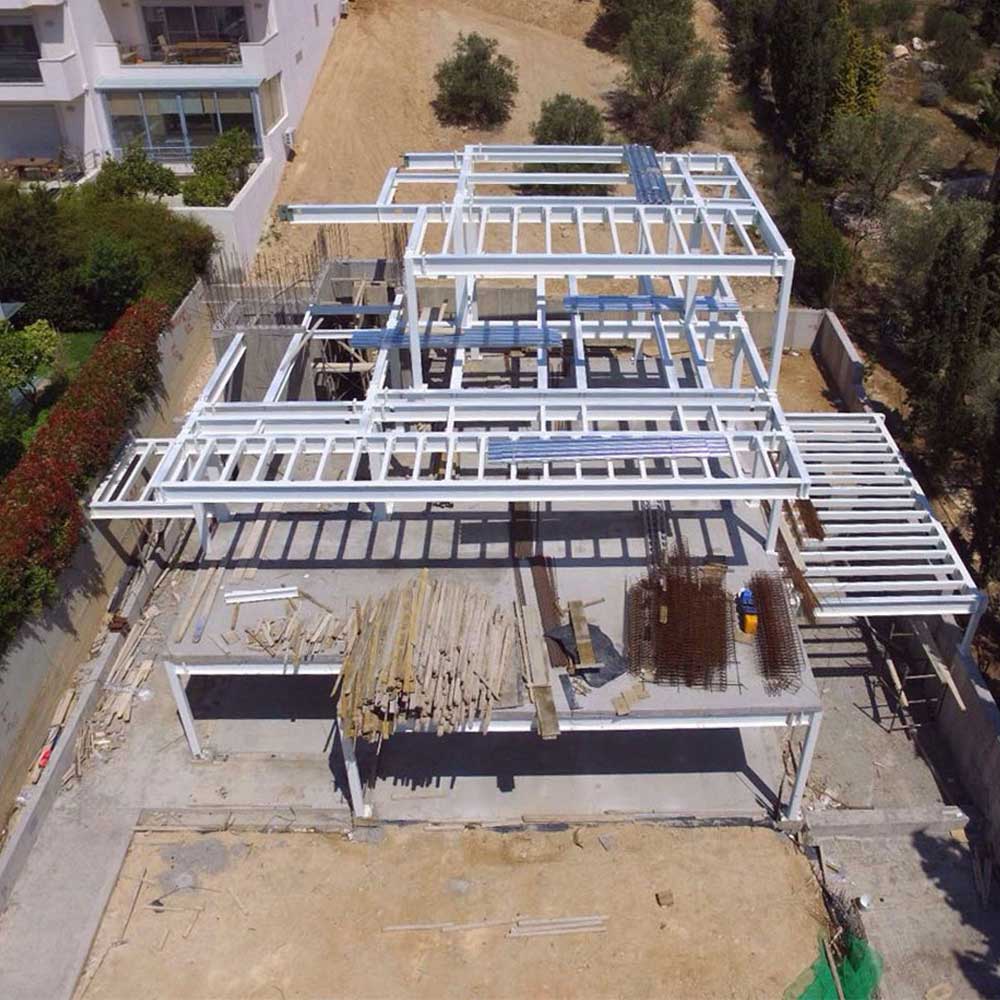 Having designed and supervised metal buildings but also mixed we are able to successfully undertake your own project designing your buildings with great flexibility of floor plans, which can be remodeled with great flexibility in the future.