Architectural study of professional spaces
The location of each plot, the tendency to develop commercial, office or leisure activities in the area as well as the direct access from main highways are often the main factors in choosing the location of commercial buildings. The economic characteristics of each era, the needs of future users and the requirements of each use (offices, shops, etc.) determine the principles of the architectural study of each building.
Offices
The architectural study of offices depends mainly on the needs and the perception that each company – owner has regarding the required spaces in terms of size and type of activity (service provision, administration, etc.). It is possible to design independent office spaces for a specific number of employees, but also open space offices where many individual offices can coexist, enhancing the cooperation between employees. Office buildings are also the image of the company in the market and for this reason the aesthetics of their architectural study must highlight the dynamics and character of each business.
Stores
Store buildings often coexist with offices (stores on the ground floor and offices on the first floor), as well as car parks in the basements that serve the users of each building. The primary concern of the architectural study of these buildings is the easy possibility of separation or integration of the individual spaces according to the future needs of each user. With the use of appropriate materials (such as plasterboard, glass, plexiglass, metal elements and movable partitions) and specific architectural design practices, modern shops can be created which have the flexibility to adapt to the requirements of each era.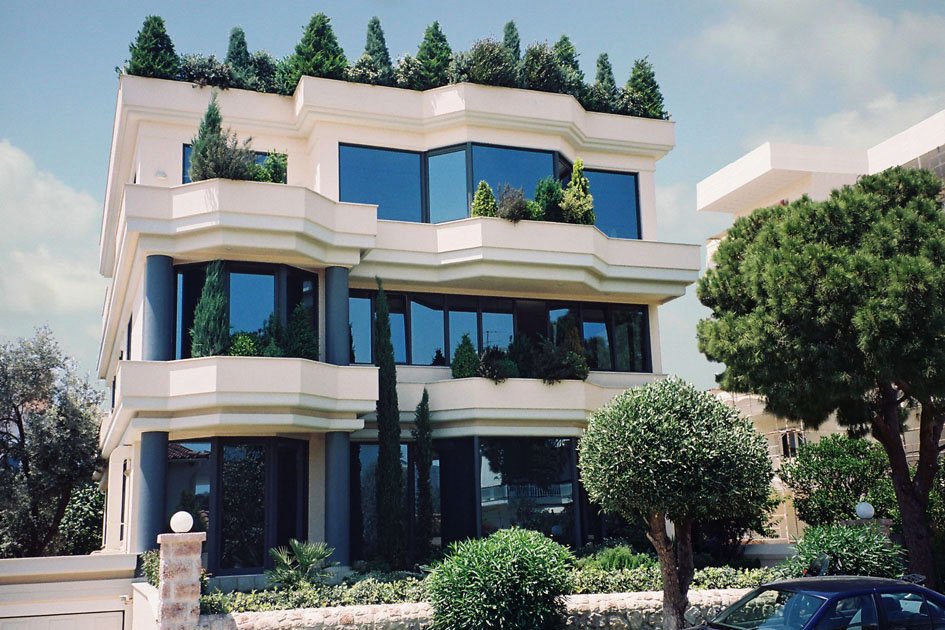 The way we work with our customers at Stefanos Vasdekis and Architects, the innovations, the observance of the financial budget and our knowledge from the design to the construction of each type of office or shop building guarantees the high aesthetics of the architectural study and the longevity of the building.